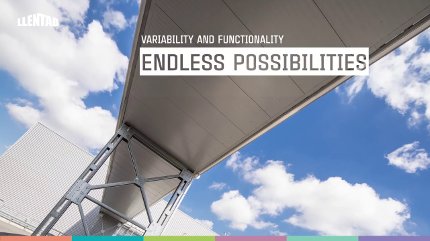 LLENTAB steel buildings – endless possibilities – from design to assembly – Swedish perfection in every detail – creativity and functionality – customised production – fast delivery – adaptable for any purpose – affordable pricing – more than 10,000 realised projects – honest relations – reliable customer support – proven quality for over 40 years – environmentally friendly – from storage to representative space – LLENTAB building on your ideas.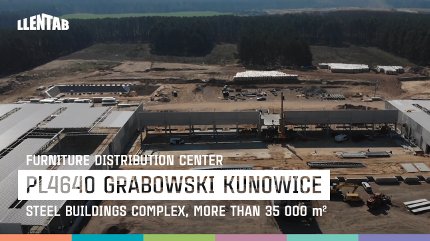 Here you can see the assembling process of a Distribution Center in Kunowice (Poland) with an area more than 35.000 m2. Grabowski Furniture Logistic company is our repeated client.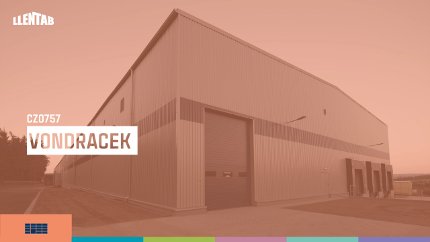 On 31 May 2016 we completed the extension of a warehouse in the village of Háje [
49°40'35.0″N 14°02'58.6″E
]. It is an insulated warehouse connected to an existing building. The hall has a planar shape of a rectangle measuring 34.156 m x 156.988 m. The interior space is divided by a fire wall. The internal clear height of the building is 8.3 m.
Assembly process of LLENTAB buildings
Details of assembly of LLENTAB buildings
Videos of the production of LLENTAB buildings
Kungshamn and surroundings – the place where LLENTAB buildings are born