Stables, granaries, storage spaces and other agricultural buildings are easily built with the LLENTAB system.
Farmers were the first LLENTAB customers in our early years and remain an important clientele using LLENTAB buildings for housing cattle and poultry and the storage of agricultural crops and also as haylofts, garages for agricultural machinery, riding arenas and for other agricultural purposes. Each farm building is carefully analysed in terms of its purpose.
We are a direct producer, which is why we are able to tailor the project to the individual needs and expectations of investors, at the same time guaranteeing the highest quality of construction work. We are fully flexible and adapt our agricultural buildings to client specifications regarding the dimensions, equipment and weather conditions to which they will be exposed. You can search through hundreds of agricultural references to find several near to you or you can gain inspiration from other existing projects.
LLENTAB buildings in agriculture
Cattle housing, cowsheds

Industrial pig houses

Poultry housing

Steel granaries

Garages for agricultural machinery

Warehouses, shelters

Riding stables
Why do farmers repeatedly build with us?
We combine requirements on quality, deadlines and prices. We listen to customer needs during our standardised 10-step process of realising their agricultural building, i.e. from the first contact to the handover of the completed building. Moreover, the handover of the agricultural building is not the last part of the cooperation. All data is stored in our database forever, which is why we can react quickly when customers later wish, for example, to insulate the building, make an extension or change the layout. With more than 10,000 realised buildings, we know that additional requirements will come.
We strive for good long-term customer relationships as well as for environmentally-friendly production and practices. In addition to an open approach, another foundation of our success is a thoughtful, efficient and flexible building system. For more details, please see the technical information and videos from production and assembly. We design efficient buildings for the agricultural sector and recommend one of the appropriate types of wall and roof cladding. We understand and meet all customer requirements from the agricultural sector.
Client feedback with delivery of LLENTAB agriculture building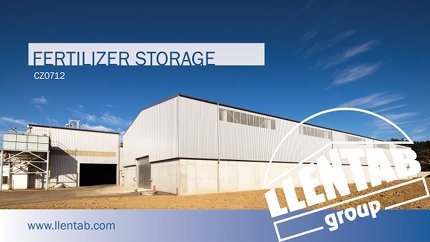 "The completed building precisely met our expectations. The entire collaboration, from design to production and the actual construction, ran smoothly based on written and verbal conditions agreed in advance with the LLENTAB sales rep. We will return to LLENTAB again with our next planned project."
One system – many different buildings for agriculture
We have something more for all of you.
Regardless of whether you are a direct client, general contractor or architect, we have more than just steel buildings for all of you.