Sports arenas and buildings are one of the important uses of the LLENTAB system.
We love sports. We build skating rinks, hockey stadiums, football stadiums, municipal sports buildings and other buildings for sport, including entertainment buildings with bowling lanes.
The main advantage of the LLENTAB system in the construction of sports buildings is the possibility of building with an unlimited length and width of 100 m without the need for internal support pillars. Example of this include the speed-skating track in Gothenburg with this span, the Iceland football stadium and other reference buildings across Europe. You can search through other sports references to find several near to you or gain inspiration from other existing projects.
Examples of the use of sport buildings
Indoor skating rinks and arenas

Football stadiums

Municipal sport halls

Other buildings for sport
Why are LLENTAB customers satisfied and why do they repeatedly build sports buildings with us?
We are able to combine requirements on quality, terms and prices. We listen carefully to customer needs during our standardised 10-step process of realising their sports projects, i.e. from the first contact to the handover of the completed building. Moreover, the handover of the sports building is not usually the last part of the cooperation. All projects are stored in our database forever and that's why we can react quickly when you later want e.g. to insulate the building or build an extension. With more than 10,000 completed buildings, we know that additional requirements will very probably come.
We strive not only for good long-term customer relationships, but also for environmentally-friendly production and practices. In addition to a personal approach, another foundation of our success is the thoughtful, efficient and flexible building system. For more details, please see the technical information and videos from production and assembly. We design an efficient building construction for sports arenas and recommend one of the types of wall and roof cladding. We understand and meet customer requirements for different kinds of sports activities.
Client feedback with LLENTAB sport building delivery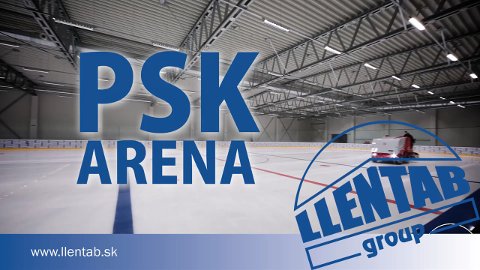 "The hall from LLENTAB met all of our expectations. It is light, galvanised and was built quickly at the best price. The company's attitude was highly professional, and all problems at the site were immediately resolved. The hall was handed over on time in excellent quality. We appreciated their accommodating approach and the fact that they completed the connecting hallway once the hall was completed. There's no question we'll turn again to LLENTAB for our next hall."
One system – many different buildings for sport and other purposes
We have something more for all of you.
Regardless of whether you are a direct client, general contractor or architect, we have more than just steel buildings for all of you.