What kinds of sport buildings are built by what kind of investors? Why do investors decide to choose a building based on a Llentab steel frame? What sports do people play in our indoor steel building arenas – and in which countries? Let us a look at the ever-strengthening link between steel buildings and sport across Europe.
One thing is clear – when it comes to halls for indoor sports, a building with Llentab's steel structures cover all possible types. Architects use them when creating ideas and sketches to build not only top-notch ice hockey and indoor football arenas but also facilities covering the full range of activities, including fitness centres, oval speed skating tracks and horse riding.
One reason that our customers choose us is our ability to adapt our technology to fit any specification. We can offer halls of unlimited length and a width of up to 85 metres … without the need for any internal support pillars. Not only that, a solution using a Llentab structure also has an environmental advantage, as we use up to 20% less steel than traditional solutions.
This flexibility perfectly serves the needs of athletes in Sweden, Llentab's "home ground", where steel buildings and sports have long gone hand in hand. There is a wide spectrum of sports, such as ice hockey, tennis and floorball, played in indoor steel building arenas – often multifunctional ones. Also popular is bandy, a game little known outside Sweden, which enthusiasts describe as "a bit like field hockey but played on ice", with two teams of 11 skaters hitting a six-centimetre plastic ball.
However, for the Swedes, value for money is often the real deal-clincher when it comes to business, says company sales manager Kenneth Finnäs, who was recently involved in the sale of an indoor football arena for the town of Borås. Originally, a relatively fragile high-pressure air dome tent covered the pitch; the only advantage was that the tent was low in price. "Now the investor has decided to build a new arena based on a Llentab solution that gives them the best option in terms of use, sustainability and reliability, low maintenance and operating costs," explains Finnäs. What's more, he adds, the price is lower than anything that Llentab's competitors can match.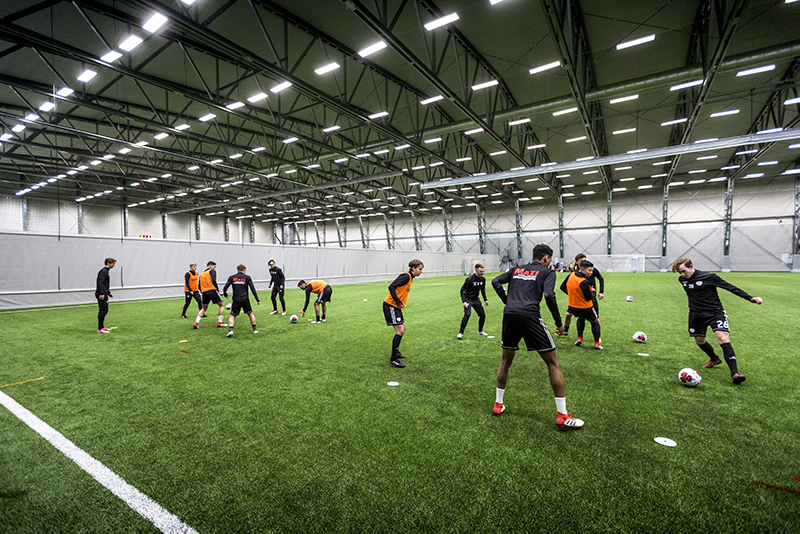 Just as important for potential customers is the "one-stop-shop" service that Llentab provides. Llentab designs, produces and assembles its buildings, ensuring that customers know exactly what they are getting for their money, and eliminating the need to engage other contractors. "We appreciated Llentab's accommodating approach and the fact that they even completed the connecting hallway once the job was completed," says Ján Kentoš, the manager of Slovakia's first-ever secondary school ice hockey academy, which is supported by the Slovak Ice Hockey Association and has been up and running in the municipality of Prešov since 2018. The PSK Arena (which is also the home of the local ice hockey team) is the latest in a chain of ice hockey venues that Llentab has built around Slovakia. Kentoš adds: "It is light, galvanised and was built quickly and for the best price. We're delighted."
Next door, in the Czech Republic, all manner of municipal sports halls, bowling halls, indoor winter stadiums, gymnasiums and riding halls are popping up. The Czechs have even built horse-breeding facilities using our technology … not to mention the equestrian centre in Olomouc, which spreads over 4,285 square metres.
Norway also has the potential to be a promising market for Llentab sports halls. The country's government systematically supports sports clubs and non-profit organisations involved in sport in a variety of ways (for example, through granting reduced VAT rates). Town councils, too, are often happy to cover part of the cost of multipurpose halls, by way of encouraging citizens to remain active during the long winter months.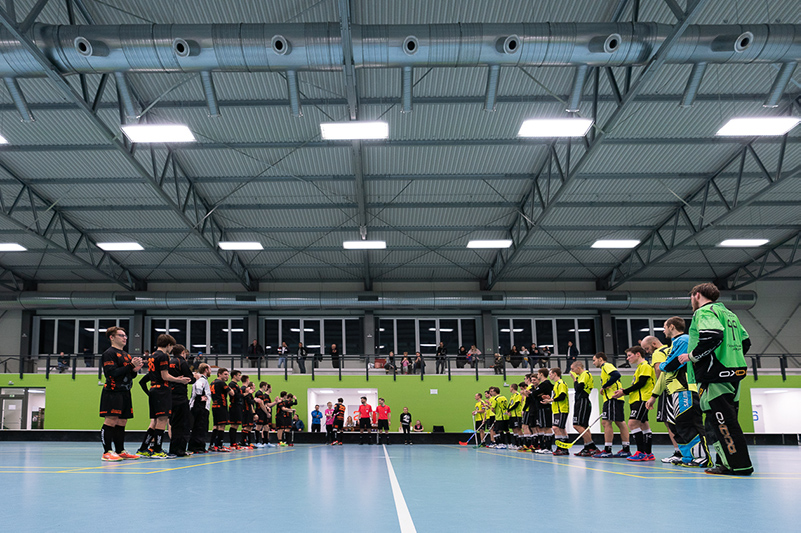 Municipalities and regional government are likewise investing in the construction of sports halls in Poland. Llentab steel structures have formed the basis for a series of newly-built school gyms and riding halls, tennis halls and multipurpose halls serving local citizens. These halls include a multifunctional hall in Krakow that Llentab built for the Krakow Kayaking Club. The 3,200-square-metre facility houses a 25-metre swimming pool with six lanes, a fitness centre and a weight room, as well as a multipurpose sports hall.
More related references can be found at https://www.llentab.com/references/sport-buildings